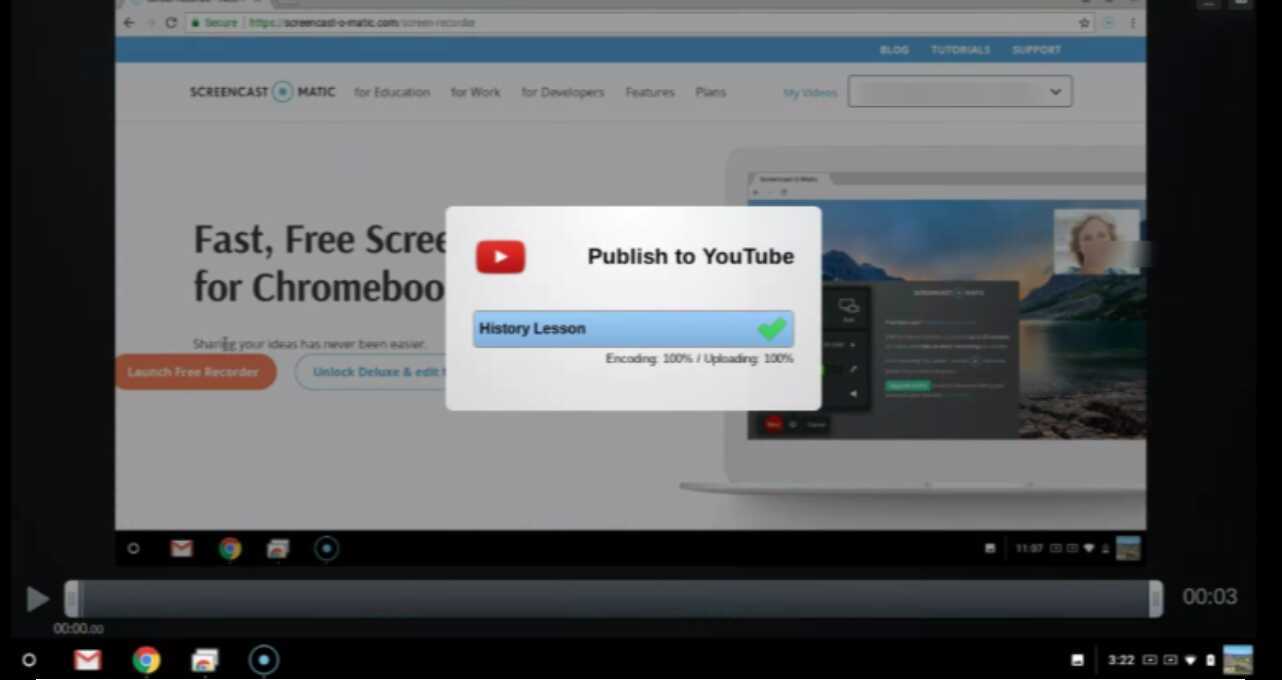 When you are done editing your video you will have 3 options to easily save and share your recordings. In the lower right corner, you will see three options to save either directly to your Chromebook, publish to YouTube or upload to Google Drive.
We start with saving directly to your Chromebook. Click on "Save as Video File", you will then be prompted to name your file and save directly to your downloads folder
Your next option is to publish directly to YouTube. Click on the YouTube icon and a new window will open. You will have options like naming your video in the Title section along with changing your privacy settings. By changing your privacy settings you can easily share your published video through Facebook, Google-Class, Email, and Twitter.
The last option to share and save is through Google Drive. Click on the Google Drive icon and the dialogue will open. You can name your video here and change the privacy settings in this section. Once your video has been published to Google Drive, you can easily share with email, Facebook, Google-Class, and Twitter.