How To Add An Image to your Screencast-O-Matic Recordings.


If you want to spruce up your videos by adding images, simply follow the instructions below or watch our short video tutorial "Overlay Image" at the link below:
Instructions for overlaying an image in your recording:

Click on your desired video, then click on "Edit.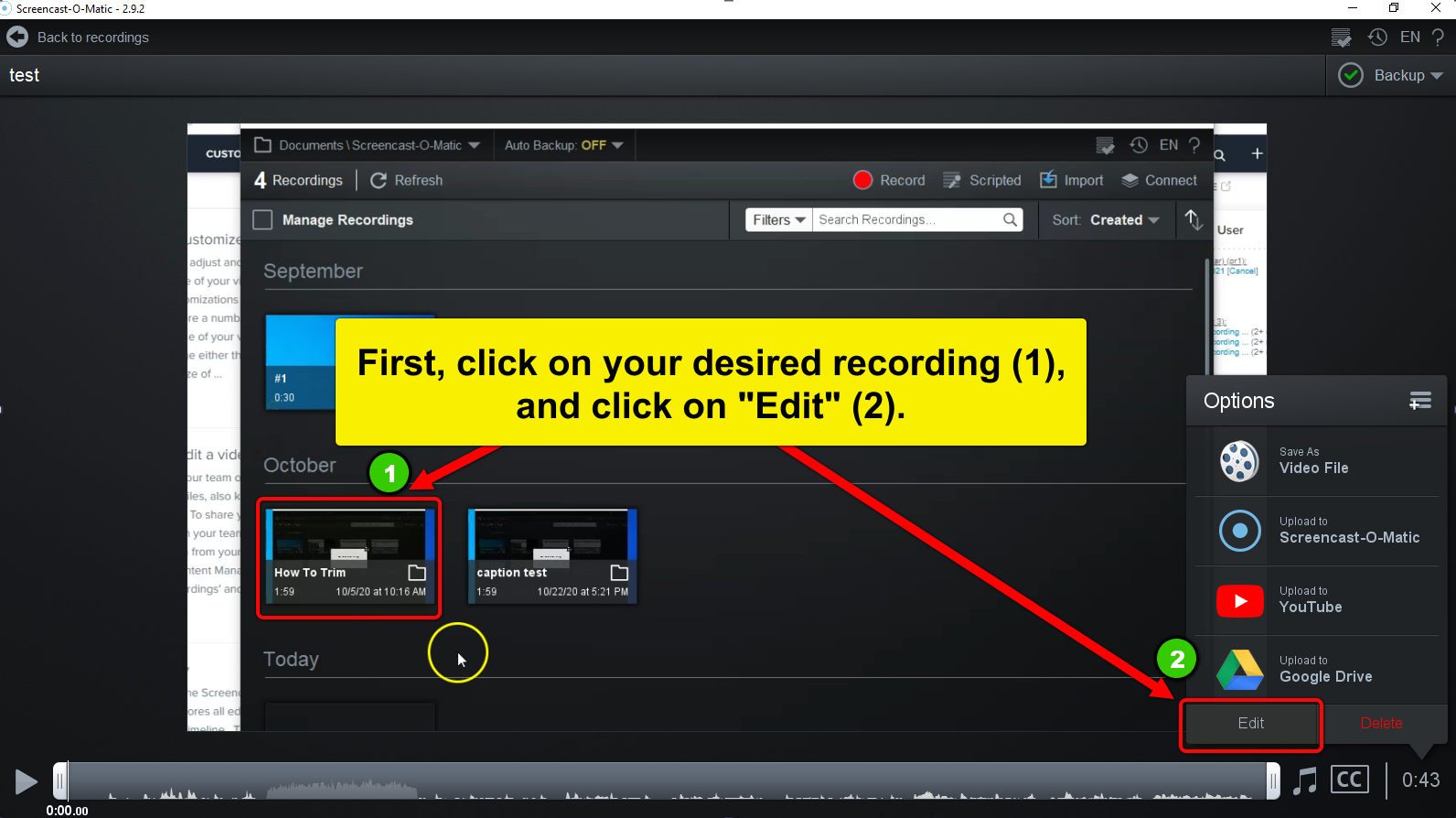 2. Next, click a spot in the timeline at the location you want to insert the image, then click on "Tools", then "Overlay, and finally on "Image".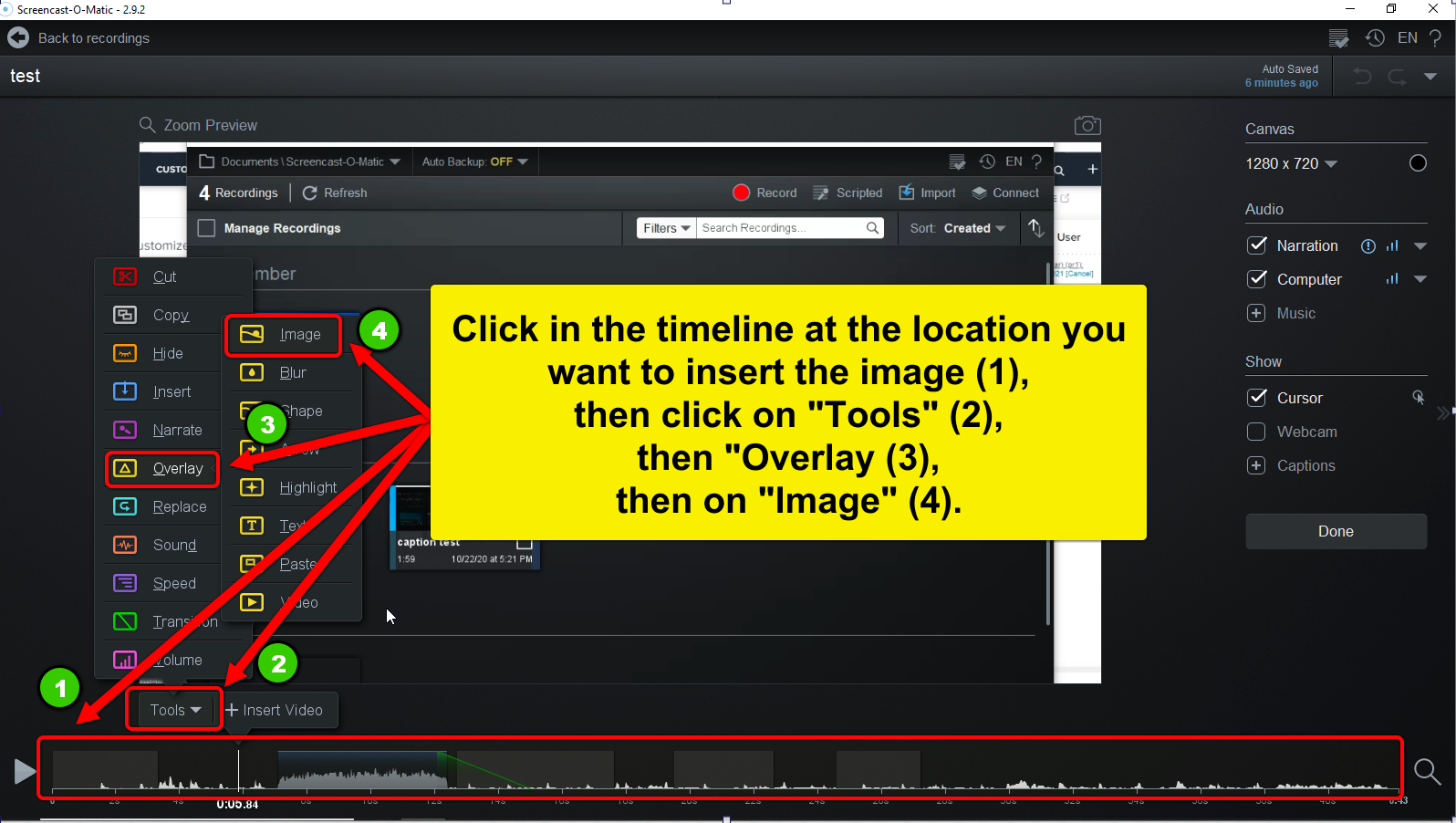 3. Then, simply choose whichever option you want, select the image you want, and you're done!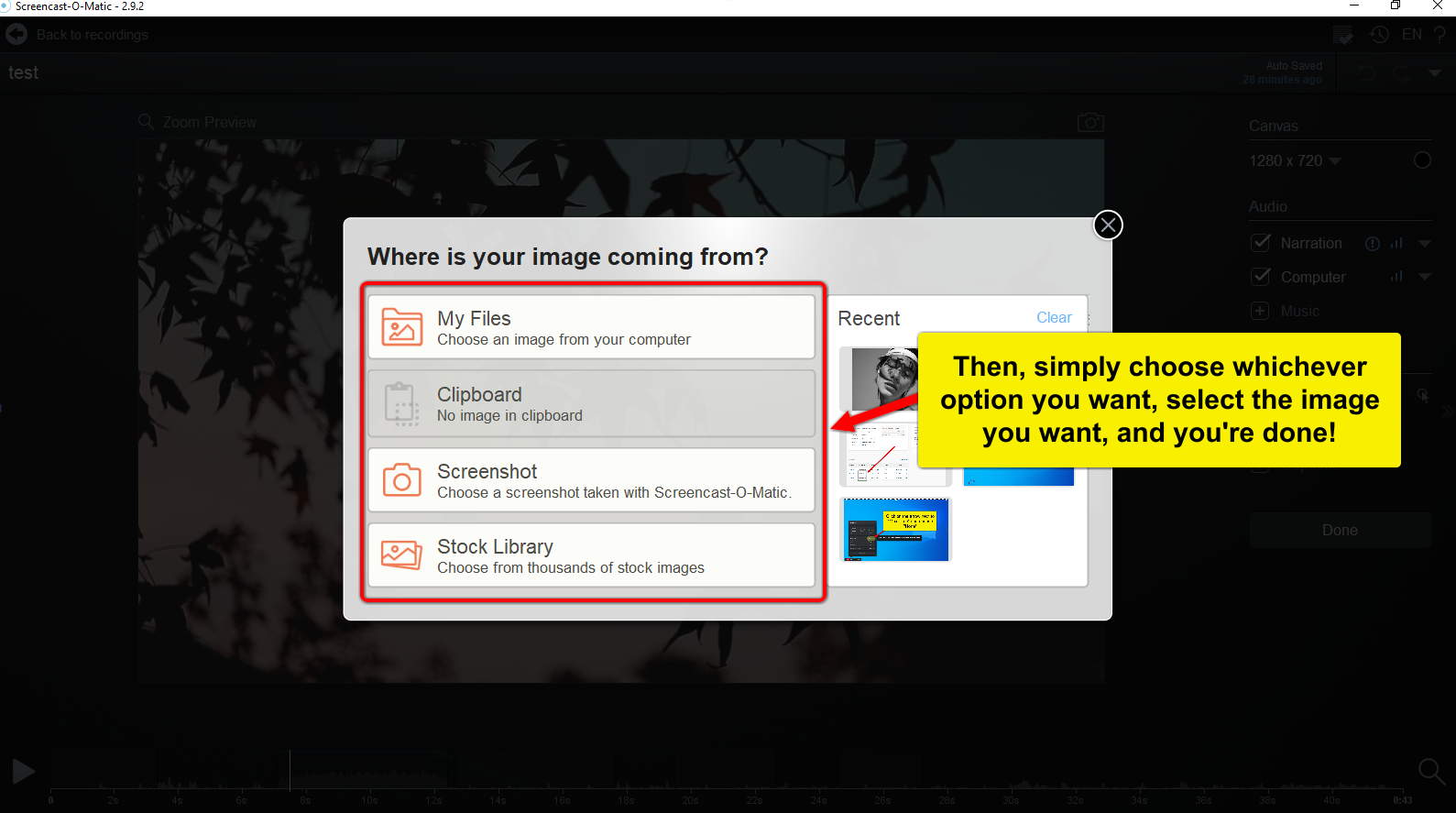 For even more options, please check out the rest of our
overlay tools
.