Team members within your organization can easily create brand-specific templates using our Stories feature and then distribute these templates for use as the basis for Story projects.

To import a Story template and use it to create your Story project, just follow the steps below.

1. When a team member saves a video template, they can distribute the .somrec file via email, or via a cloud storage app, such as Google Drive. Save this file to your computer.

2. Log into your account.

3. Click the Open Video Editor icon (

).
4. From the toolbar in the top right corner of the Project Manager, click Import.


5. Navigate to and select the .somrec file you saved in step 1 and then click Open.

The template opens in Project Manager.
6. Click the template and then click Edit in the bottom right corner of the screen.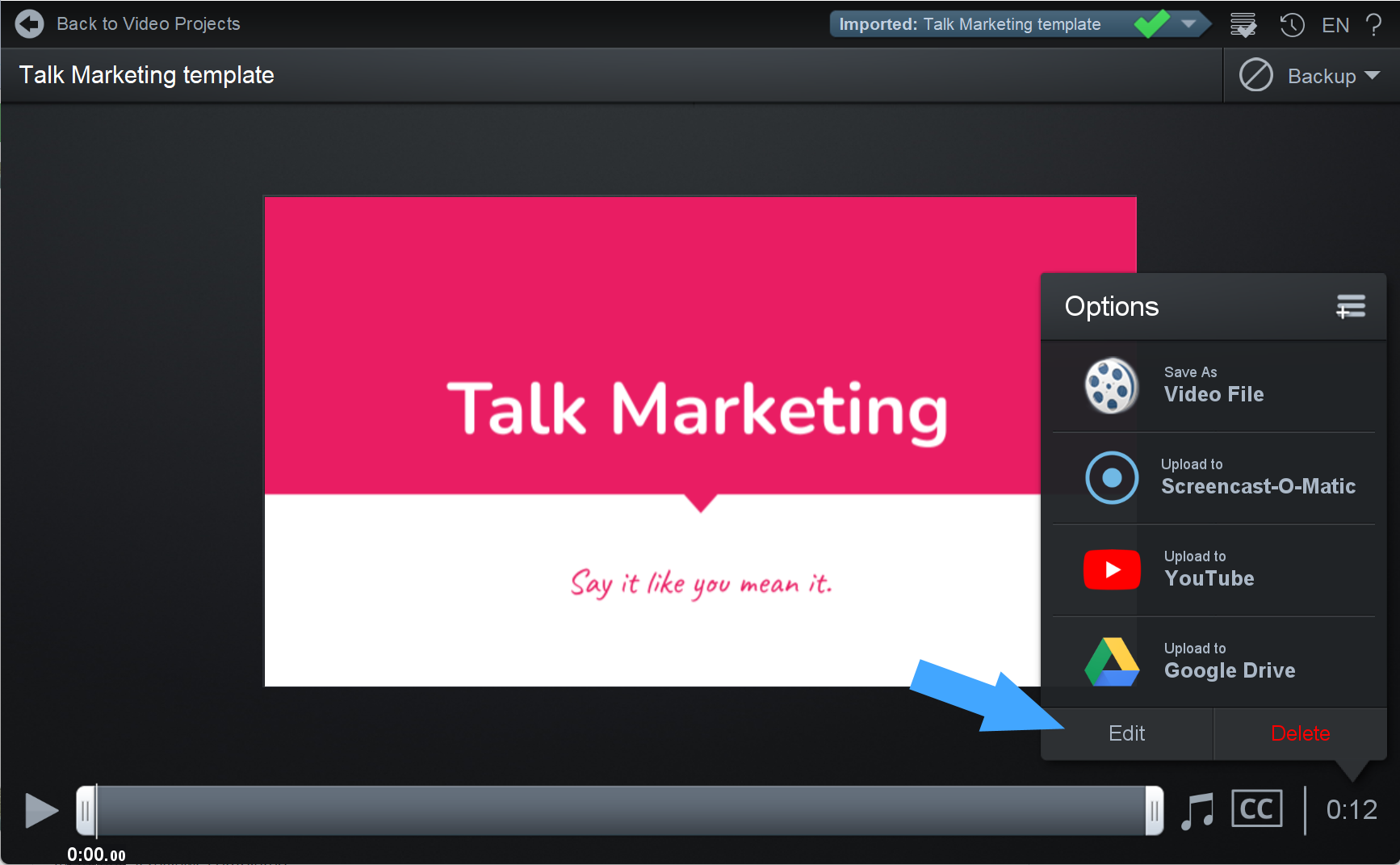 7. The template opens in the storyboard view. You can add new sections, images, videos, music, narration, script text, and notes.

For more information about how to create a Story project, view our video tutorial
here
.