Unable to import Word document for narration text
When you create a Story or Script, you can import script text that you have written outside of the Screencast-O-Matic application.

You can only import script text in the form of a plain text .txt file. You can create a .txt file using Microsoft Notepad, Apple TextEdit, or another basic text editor.

If you wrote your script in Google Documents or Microsoft Word, simply copy and paste the text from that application into a .txt. file and be sure special characters are formatted correctly. Each paragraph, or section of text with a carriage return before and after it
within the .txt file will be imported into a separate section of your script.
For example, this text file: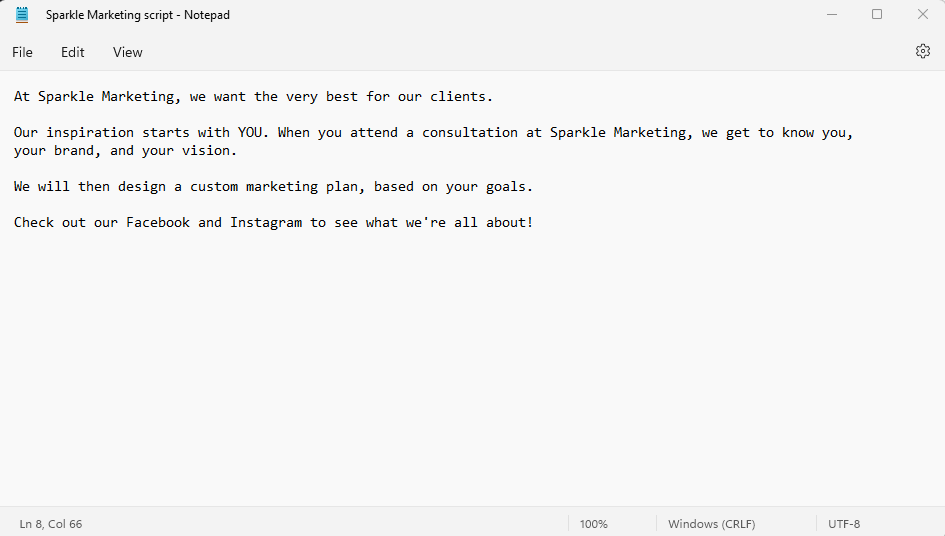 Will look like this when it is imported into a Story using the storyboard view: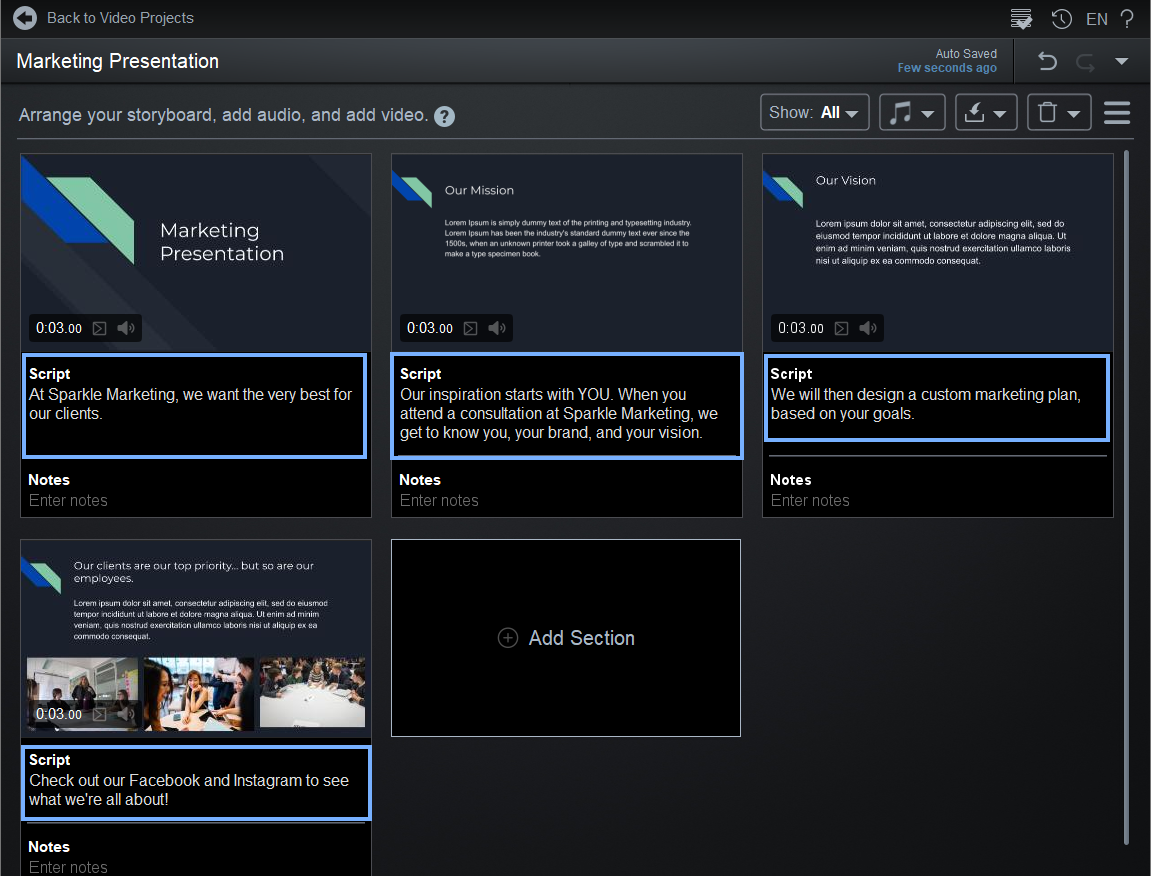 Related Articles

Import narration correctly when creating a story

There are two ways you can import audio narration when creating a Stories project: 1. Click the Import / Export icon () at the top of the Video Editor and select Import Audio. Using this option imports one audio file and applies it to your entire ...

Import your Chromebook recordings to a Mac or PC for editing

The Screencast-O-Matic Chromebook application allows you to make recordings of your Chromebook screen. You can then import these recordings to a PC or Mac for editing. How to Import your Recordings to a Mac or PC Step 1: Upload Chromebook ...

Import presentation documents to create a Story

There are several ways you can import existing presentations from Microsoft PowerPoint, Keynote for Mac and iOS, and Google Slides to transform into Stories using our storyboard view. Google Slides Follow the steps below to import a presentation from ...

Import a Story template and use it to create a Story

Team members within your organization can easily create brand-specific templates using our Stories feature and then distribute these templates for use as the basis for Story projects. To import a Story template and use it to create your Story ...

Unable to edit an imported video

Why can't I import or edit this video? Most likely, the video is saved with High Efficiency (HEVC or HEIF), meaning that the video has been encoded with a compression method that we cannot read. Videos saved from iOS or Android devices are sometimes ...